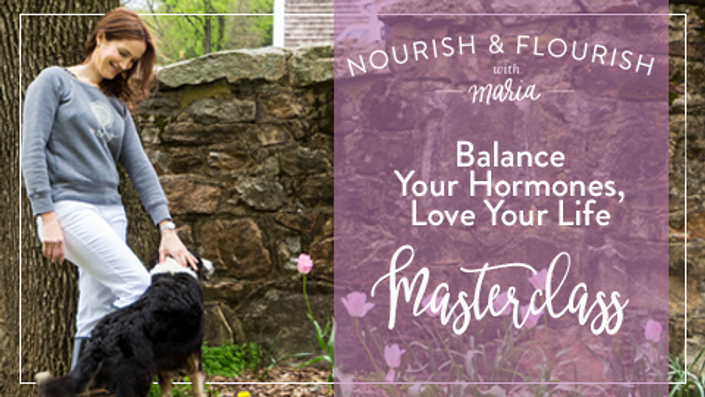 The Hormone Fix Inner Circle
Feel Great Before, During + After Menopause: A Hormone Balancing and Mentorship Program for Women over 40
The 40s and 50s should be the start of your best years yet.
Instead, have you been:
Wishing you had more energy for the things you love to do?
Wondering why you're carrying around extra weight that came out of nowhere?
Feeling concerned about the potential for developing a serious medical condition?
Lacking energy to get out of bed and get your day started with gusto?
Wondering what happened to your once-lovely complexion?
You're likely feeling the effects of a hormone imbalance. As women, we're more sensitive to hormonal changes and the stress of wearing many hats.
Our endocrine system is fragile, exquisite and complex. Things like excessive weight gain, mood swings, crushing fatigue and low libido can't be cured by popping a pill. Nor is it about eating less and exercising more.
And while eating healthfully is important, sometimes "eating clean" is not enough to budge stubborn hormone imbalances.
In fact, I see far too many women in my age group who are beating themselves up mentally and physically because they've gained weight.
This makes me sad because I know it doesn't have to be this way.
Conventional medicine takes an overly simplistic view of complex womens hormonal concerns. If you're dealing with any of the symptoms listed above, you've got to stop treating the symptom and dig deeper to determine the root cause.
Why hormones ?

As we age, health comes down to balancing hormones. Hormones control things like weight and mood and many things in between.
And unbalanced hormones tend to hit women just as they're turning 40.
Food choices, environment, attitude, stress, genetics and even the chemicals in our personal care products can affect our hormone levels.
So what can we do about this ?

First you should stop worrying because you do have a lot of power over the situation. There are activities and prevention steps that you can take to take control of your life, improve your energy levels, be at a healthy weight and get back control of your hormone health and happiness.
And to help you through that, we have created this course as your roadmap for this next phase of your life.
With this 8 week progressive program, you will
Know exactly what your hormone levels are
Discover how to eat in order to calm cravings and dampen inflammation
Learn how to adapt your excercise, eating and supplements to your specific hormone imbalance
Have the knowledge and confidence to tackle annoying health concerns before they become major disturbances
Not need to buy larger clothes each year
You can end the confusion and concern about the changes happening in your body.

You can go from confused and stuck to enjoying your life.
Your 40s and 50s, should be the best years of your life.
This course is the beginning of a roadmap to a new you!
This is what having your hormones in balance looks like:
You sleep well and wake up refreshed
Your morning cup of joe is no longer a must have in order to start your day. You enjoy it on occasion, but its not a requirement.
Your mood is upbeat, and the future feels hopeful.
You've bought new clothes because you feel good about yourself, not because your weight keeps increasing with each passing year
Sugary treats no longer have a stranglehold on you although you still indulge once in a while, without guilt.
You worry less about your health because you've spent the time investing in it and you've seen the payoff.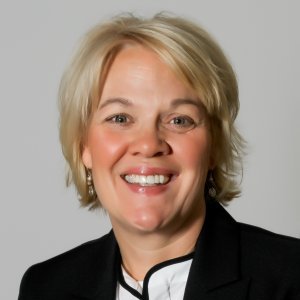 If you really want to learn about your body and your hormones and learn how to optimize your health, then signing up for the "Balance Your Hormones and Love Your Life" class will be the best decision you ever make for your health and life. As a result of taking this class my hot flashes are GONE, I'm sleeping better and my mood has improved. I love that I have lifetime access to the materials. Everything about this program, including the valuable protocols and the individualized attention from Maria was excellent.
Lori K.
Michigan
Maria is not about dieting or fads. While working with her, I lost 9 pounds and my lifestyle choices completely shifted for the better. If you are ready to learn and grow and be challenged, her methods work and working with her is an overall great experience
Melissa R.
New Jersey
Your Instructor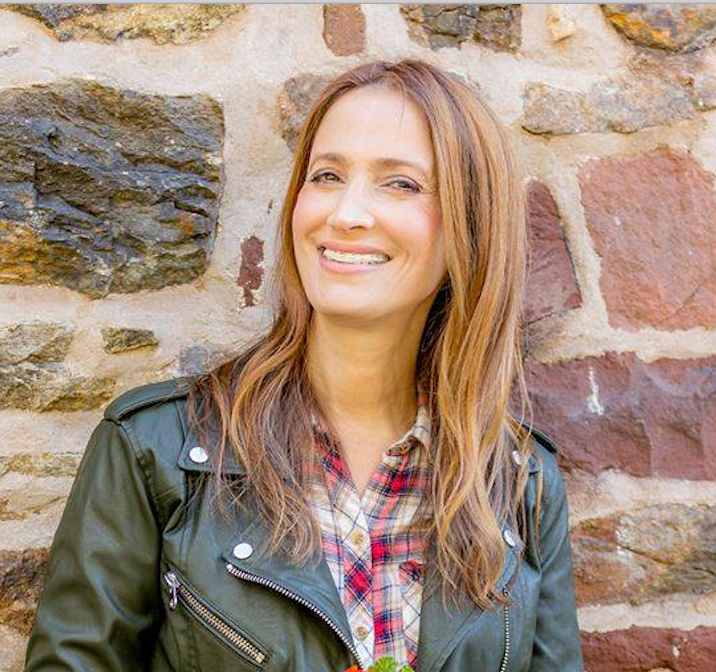 Maria Claps is a certified health coach with advanced training in functional medicine hormone balance for women. She works with women 1:1 and in group programs all over the world in order to help them balance their hormones.
Her training includes:
Graduate of the Institute for Integrative Nutrition

Functional Diagnostic Nutrition Practitioner Certification Program

The Hormone Cure Practitioner Program with Dr. Sara Gottfried

3rd Age Women's Health Certification (UK based )

Nutritious Life Certification with Keri Glassman, RD

Menopause Method Course for Physicians with Dr. Daved Rosensweet

Mentorship with hormone scholar Dr. Lindsey Berkson
Frequently Asked Questions
What do I get for this course?
6 pre-recorded sections (with smaller webinars in each weekly section) that address different areas of your hormone health.
No long webinars with far too much information in them for my students! I find that most people learn and implement needed changes when information is presented in "degrees".
The information in this course is presented in little nibbles, so you do not become overwhelmed and quit!.
4 group calls with me (two per month)t.
Super valuable handouts & protocol sheets that summarize the most important points that you need to know.
Included in these handouts are my time tested protocols for low estrogen, leaky gut and an adrenal health repair protocol, to name a few. There are more! I share very specific tips on how to get better, including my favorite supplements in exact amounts and brands.
Access to a private facebook group made just for this course.
It's the sisterhood of support that is a priceless part of this course!
The DUTCH lab test will be mailed to you and you'll be able to have a 1:1 session with one of us which will be based on your lab results so that you can take specific action on your hormone health. For international students, you will have to call the lab (Precision Analytical in Oregon, USA) and have the test drop shipped directly to you. The cost is $275 + $30 for shipping. The international price for the course is less due to this. This is still a deep discount off the listed price of $399 on the lab's website for the test. NO more guessing!
YOUR FABULOUS BONUSES:
My awesome Protein Powder Primer E-Book. I spill the beans on over 30 of the most common protein powders on the market. The protein shake is here to stay....this guide will help you choose the best one out there
A bonus interview with health coach Carmen Hunter, a veritable thyroid expert
My Healthy Hormones e-cookbook of delicious recipes. Who said hormone balance needs to be tasteless. Desserts included!
When does the course start and finish?
The course will be starting on October 10, 2016 and will end on November 28, 2016..
What is a customized protocol?
A customized protocol is a 1:1 session where we discuss your DUTCH test and reccomend supplements, food, exercise and other lifestyle suggestions based on results of your DUTCH test. You will receive a link to schedule this 1:1 sessison which can be done via phone or Zoom (video teleconferencing). If you do it via Zoom, I can record our call and send it to you for reference.
I'm already in menopause. Will this course work for me?
Yes, it will. Although I have written this course to speak to women in perimenopause, the princinples of hormone balancing that I cover in the course work for all women, regardless of age or hormone stage.
Can I still benefit from this course if I don't do the VIP level, which includes the customized protocol?
Absolutely, this course is chock full of information on how to balance your hormones.You will be able to take a hormone balance quiz in lieu of a lab test, however, you will not receive a customized protocol. It is also filled with bonus hand outs and bonus interviews from other health practitioners that I respect and know you will learn from. These interviews are not available any where else on the web.
Can you assure me that I will have balanced hormones when I finish this course?
I'm not saying that you will be perfectly hormonally balanced in 8 weeks. Healing from any condition takes time. For some it can take weeks, for others it can take months and for others, up to a year or more.
But with this course your journey will begin, and even if it takes a longer than you'd like, you will always have the information and guidance that you need to improve your health at your body's natural pace. Also realize that some of you may want to dig deeper and work one on one with a functional medicine pracitioner after this course wraps up
What is the DUTCH test?
The DUTCH test stands for "dried urine total complete hormones" and its the premier test I use for helping to determine hormone levels in women
One of the key points of this test is that it will tell you what your estrogen metabolites are doing...whether you are making protective estrogen or harmful estrogen.
I love this test and use it all the time in my private coaching practice. For more information, see www.dutchtest.com
Will this course work for me if I am taking supplemental hormones?
Yes, absolutely. The DUTCH test was made to accomodate women on hormone replacement therapy.
What if I am unhappy with the course?
We would never want you to be unhappy! If you are unsatisfied with your purchase, contact us in the first 30 days signing up and we will give you a full refund. However, once we've mailed out your DUTCH test, there are NO refunds.
I'm on hormone replacement therapy and would like to wean off of it. Will this course help me do that?
Yes, this course covers the four crucial pillars of hormone balance that any woman should do before even considering hormone replacement therapy. These 4 pillars are largely ignored by conventional medicine and sometimes by holistic doctors as well. This course will give you the foundational knowledge for healthy hormones and aid you in making that transition away from prescription hormones. Although, please make sure that you are also working with your doctor when coming off medications.
Who should not do this course?
Thats a good question! I feel like every woman can benefit from this information but if you have significant, mysterious or chronic health issues and have never seen a doctor or naturopath to determine a diagnosis or get tested, it would be good to do that before joining this course.
I want the customized protocol but recently had labwork done via a saliva test. Can you use this instead?
Unfortunately, no. Saliva tests are wholly indequate for sex hormone levels. Saliva tests are adequate for adrenal hormones, but not for sex hormones. And for older women, who have even lower levels of hormones to begin with, saliva tests are not sensitive enough to pick up on estrogen levels. So, if you want a customized protocol and you want to know exactly what your hormone levels are, you'll need to do the VIP level of this course, which uses the DUTCH test.
I am under 40 years old but still would like to do this course. Will I benefit from it even though I am not in my 40s?
You will TOTALLY benefit from it because you will be prepared with knowledge and confidence to handle hormonal changes when they do come your way. Also, if you decide to do the customized protocol (which includes the DUTCH lab test) you'll have what I call a 'baseline' hormone assessment. This will be helpful to you if you ever decide to do any kind of hormone therapy when you are in your 40s and 50s.
Can I benefit from this course if I have digestive issues or food sensitivities?
Yes you sure can. Some will find that they cannot fully restore good digestion until they tend to their hormones because high cortisol breaks down the lining of the gut. Some clients will have a really hard time restoring hormone health if they cannot digest and assimilate any of the nutrients from their foods and supplements. Getting healthy requires us to look at many bodily systems. Although the course briefly covers digestive health, you may need to work one on one with a practitioner after this class if you continue to have gut issues.
How much interaction do I get with you during the program?
I love interacting with people.In addition to the 4 group calls, our class will have a private Facebook group. This is a good place to ask questions and share break-throughs or challenges. As with all our group programs, the support, sisterhood, and ideas and that come out of a group is priceless. You also get a 1:1 session to discuss your lab results and custom protocol.
How long do I have access to the course?
How does lifetime access sound? After enrolling, you have unlimited access to this course for as long as you like - across any and all devices you own.
I'm so busy, how much time does this course take?
Each week I will release a new section which contains anywhere from 4-8 mini webinars that range in length from 5-15 minutes each and about 30 minutes of additional personal application work, but there is no time limit and thus no need to stress. No exams. No cut off point. You will have all of this information available to you forever. So if you need 2 weeks instead of 1 to get though any particular section, so be it. I would prefer you to take it slower and actually make changes, then zip through the course and never open it again. I want it to change your life, not sit idle in your hard drive
I don't live in the USA. Can I still participate?
Absolutely, all you need is an internet connection for this course and the ability to mail the DUTCH test back. to the lab in the USA. International students pay less for the class because they have to call Precision Analytical and have them drop ship the test kit directly.
I'm a cancer survivor. Is this course applicable to me?
Yes, very much so! Especially great if you can choose the VIP level so that we can test your estrogen detoxification. We make estrogen metabolites that are considered proliferative (aka potentially cancer causing) and protective (non cancer causing). This course (if choosing the VIP level with the customized protocol) will tell you what percentages of each of those estrogen metabolites that you make
Do you address different eating philosophies in this course?
I am going to introduce and discuss foods that are good for you from a hormonal perspective. I will also cover foods that are not so good and explain why so you can make informed decisions. The course is not a vegetarian or vegan course. We will discuss animal protein and why it is helpful for many women with hormonal imbalances. Some women do really well on a vegetarian or vegan diet while others require animal protein to feel their best. It's different for everyone.
Is it expensive to mail the DUTCH lab test specimens back to the lab?
No, not at all. It is a regular white envelope and requires a single postage stamp. It is very discreet and is considered an "exempt human specimin".
I feel like I have more complex problems and require more testing. Should I do this course or work with you one to one?
I think this course is a great place to start and puts a lot of the foundational work into place. I often order the DUTCH test on almost everyone who works with me one on one so doing this course is a great place to start our work together.
What if I live in New York State?
Precision Analytical Laboratory ( DUTCH hormone test) is not permitted to receive samples from consumers in the state of New York. If you have an alternate location in a nearby state that you can perform and return the kit than you can still perform this test.
Do I get any 1: 1 time with you in this course?
Yes, there is ONE 1:1 session where we go over your DUTCH test results and one of us gives you your customized protocol.
What are the expert interviews that are included with the course?
We will be having Dr. Carrie Jones, medical director of Precision Analytical Lab speak about estrogen detox. Dr. Carol Lourie will be doing a PCOS 101 talk More coming! ---These interviews are not available anywhere else.
I want to save you the problems I had.
They started when I turned 40....
When I hit the perimenopause wall at age 40, I was offered a few supplements and drugs. Lots of drugs....bone health drugs, progesterone, estrogen and testosterone. Heck, I was even offered a flu shot.
And this doctor was holistic. Yes, you read that right...this was not supposed to be just another run-of-the-mill office visit.
I paid thousands of dollars in investigative lab work and office visit fees only to be offered limited, drug-based "remedies" from a doctor that I thought would do root cause analysis on my health concerns.
The visit was an epic fail, save one thing....
It mobilized me.
After that stratospherically expensive doctors visit, I knew that I had to take matters into my own hands.
Women benefit so much from knowledge, empowerment, proper hormone testing and a sisterhood of support in order to live their best lives.
Learn from my experience so that you don't have to make the same mistakes I did.
Health is a journey, its something we are always working on. But it can and should be a pleasure.
With my flagship "Perimenopause Blueprint" mentorship course, I will take you on a feminine journey of discovery, testing, information, application and sisterhood so that you can be in control of your health, happiness and hormone balance.
Hope to see you inside!
xo,

This course is closed for enrollment.