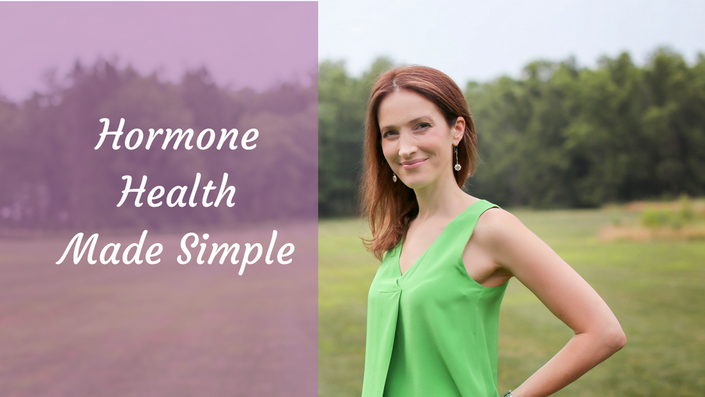 Hormone Health Made Simple
A simple step by step approach to balancing your hormones and understanding the DUTCH test
Enroll in Course
Are you frustrated with your hormones?
Do you suffer with low energy, low mood, low libido (eeek...or more like NO libido), cramps from hell and weight that won't budge?
Then don't miss out on this 6 week self-paced course that will help you take control of your health and hormones. Go from confused to empowered. From hopeless to hopeful. It starts with knowledge, then applied knowledge. I will help you get there.
Or....you could spend years researching and compiling information from the internet on your own, or worse, spend too much of your precious time in forums where most people remain stuck and confused.
Or...you can enroll in this course, which is like having an owner's manual for your body, and be on the path to having balanced hormones.
I've done the research and worked with hundreds of clients and am now delivering an easy to understand program to help you be your own hormone expert. I want to put the power in your hands to balance your hormones because completely handing over your hormonal health to someone else (typically that person is your well-meaning, but overworked doctor) is not a recipe for success.

Nor is relying on information from Dr Google because a lot of the info on the internet is either outdated (yes, outdated!...the science of testing and hormone balance has rapidly advanced in the past few years).
---
This course was initially designed to offer health coaches, nutritionists and fitness professionals an opportunity to broaden their knowledge on hormone balance and use that knowledge to help their client base.
But.....then I realized that there are tons of smart people out there just like you that want this information.
So this program is for any woman (or man....we do cover the guys in this course too) who wants to own their hormones and be in control of their health and improve their quality of life.
---
If you've been struggling with fatigue, brain fog, excess weight around the middle and hormone imbalances, this course covers just about everything you need to live a happy, energetic and healthy life.

This course is also great for those of you who have had a DUTCH hormone test or who are planning on getting one*. I speak to so many people who've had a test but had a hasty or incomplete explanation from their practitioner. This course will be GOLD for you if that is the case.

*You can get $100 off the DUTCH complete with my special code when you enroll in this course.
If you want the hormone balancing knowledge that matters most and you want to make the biggest difference in how you feel, look and age....the Hormone Health Made Simple Program is your answer.
Your Instructor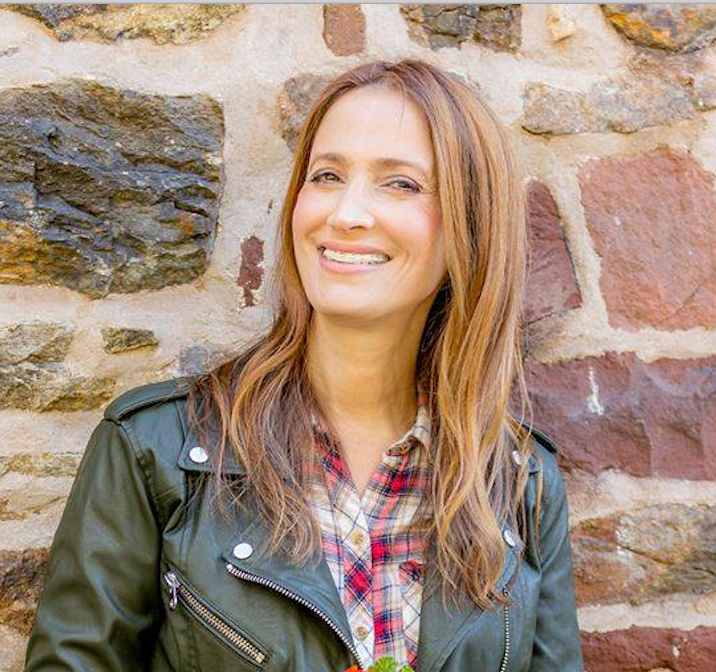 Maria Claps is a certified health coach with advanced training in functional medicine hormone balance for women. She works with women 1:1 and in group programs all over the world in order to help them balance their hormones.
Her training includes:
Graduate of the Institute for Integrative Nutrition

Functional Diagnostic Nutrition Practitioner Certification Program

The Hormone Cure Practitioner Program with Dr. Sara Gottfried

3rd Age Women's Health Certification (UK based )

Nutritious Life Certification with Keri Glassman, RD

Menopause Method Course for Physicians with Dr. Daved Rosensweet

Mentorship with hormone scholar Dr. Lindsey Berkson
Course Curriculum
Welcome to the Course
Available in days
days after you enroll
Module 1
Available in days
days after you enroll
Module 2
Available in days
days after you enroll
Frequently Asked Questions
When does the course start and finish?
The course starts now and never ends! It is a completely self-paced online course - you decide when you start and when you finish.
What do I get for this course?
4 information packed, but easy to understand modules (with 3-4 short videos each) on everything you need to know about adrenals, sex hormones, the DUTCH test, the HPA axis, adrenal fatigue based on the latest research 8 summary sheets that cover the most common hormonal imbalances such as high cortisol, low cortisol, mixed high and low cortisol, estrogen balancing, low estrogen, high testosterone and low testosterone Blood sugar balancing protocol The ultimate daily detox guide for women Guest interviews with Dr Carol Lourie on PCOS and Dr Carrie Jones on everything estrogen detox. Facebook group for questions and support
How long do I have access to the course?
How does lifetime access sound? After enrolling, you have unlimited access to this course for as long as you like - across any and all devices you own.
What if I am unhappy with the course?
We would never want you to be unhappy! If you are unsatisfied with your purchase,let us know why in the first 30 days and we will give you a full refund.
I'm so busy, how time consuming is this course?
Every 8 days or so, I will release a new section which contains 3 mini webinars that range in length from 7-25 minutes each. I do this so that you have plenty of time to watch (and apply!) the information before moving on to the next section. But there is no time limit and thus no need to stress. No exams. No cut off point. You will have all of this information available to you forever. So if you need 14 days instead of 8 to get though any particular section, so be it. I would prefer you to take it slower and actually make changes, then zip through the course and never open it again. I want it to change your life, not sit idle in your hard drive
Can you assure me that I will have balanced hormones after this course?
I'm not saying that you will be perfectly hormonally balanced in 6 weeks. Healing from any condition takes time. For some it can take weeks, for others it can take months and for others, up to a year or more.
But with this course your journey will begin, and even if it takes a longer than you'd like, you will always have the information and guidance that you need to improve your health at your body's natural pace. Also realize that some of you may want to dig deeper and work one on one with a functional medicine pracitioner after this course wraps up
What is the DUTCH test?
The DUTCH test stands for "dried urine total complete hormones" and its the premier test I use for helping to determine hormone levels in women
One of the key points of this test is that it will tell you what your estrogen metabolites are doing...whether you are making protective estrogen or harmful estrogen.
I love this test and use it all the time in my private coaching practice. For more information, see www.dutchtest.com
I feel like I have more complex problems and require more testing. Should I do this course or work with you one to one?
I think this course is a great place to start and puts a lot of the foundational work into place. You may want to work with me (or another practitioner) after going through this course. But realize that this course will help you understand the foundational aspects of hormone balance and will help ensure that you are not 'lost at sea' in trying to understand complex hormone topics when working with someone.
Do I get any 1:1 time with you if I purchase this course?
No, there is no 1:1 time with me, but I am active and helpful in our course Facebook group although please realize that I can only give 'global suggestions' and not specific suggestions advice outside of a 1:1 client to practitioner relationship.
I do not live in the USA, can I still do the course?
Absolutely...all you need is a good internet connection.
Tell me more about the 'expert interviews' that are included with the course.
We will be having Dr. Carrie Jones, medical director of Precision Analytical Lab speak about estrogen detox. Dr. Carol Lourie will be doing a PCOS 101 talk More coming! ---These interviews are not available anywhere else.
I can find most of this information online, right? Why would I pay for this course?
Not really....this course has the most up to date scientific information that hasn't quite made it to a lot of blogs and online sources. Also, a lot of women who are really knowledgable take this course and tell me it's truly changed the way they understand hormones, hormone testing and their body. The course is packed with the latest, most in-depth, well-researched information you will find anywhere. Plus with the private Facebook community, you will have the camaraderie of other women taking control of their own health and hormones, and that's not something you can get from any search engine!
Do I need to buy a DUTCH test to benefit from this course?
Absolutely not. There is plenty of information in this class that pertains to hormone balancing that does not require a DUTCH test.
Do I need to have a Facebook account to participate in the course?
You do not need a Facebook account to participate in course discussion. The hosting platform for the course has a place for you to post your questions.
I KNOW YOU'RE HERE BECAUSE YOU'RE TRYING . . .
To eat right. Exercise. Be healthy. Figure out what's really going on with your health and your hormones, while trying to figure it all out on your own.
YOU KNOW THAT REGULAR CONVENTIONAL MEDICINE IS NOT HELPFUL FOR...
helping women stay vital as they age and avoid chronic disease. You are also motivated to find answers for those misebehavin' hormones of yours
I KNOW YOU'RE A BIT WEARY . . .
Because there's so much you "should" be doing – for your mental, physical and hormonal health. With so much information at our fingertips, its easy to get analysis paralysis.
I ALSO KNOW THAT WHAT YOU REALLY NEED IS. . .
To reconnect with your body and finally develop a plan to help you get clear on what you need to feel better. Hormones 101 for All will help you do just that.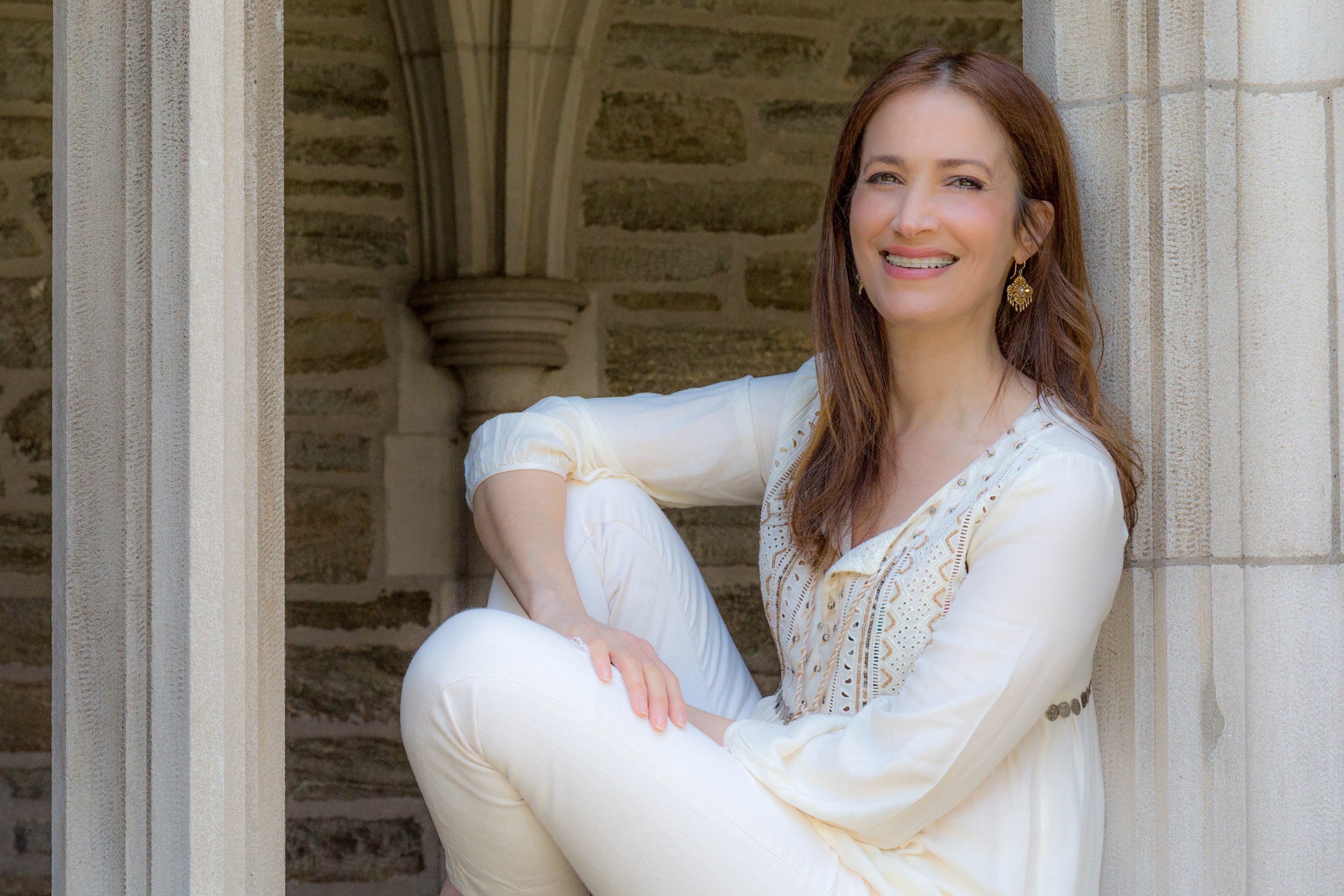 YOUR HORMONES RUN YOUR LIFE.....BUT THEY DON'T HAVE TO RUIN YOUR LIFE!
I passionately believe that all women (and men) should be active participants in their health, and I'm dedicated to showing you how to take back control of your body – starting today, as soon as you enroll in Hormones Health Made Simple .