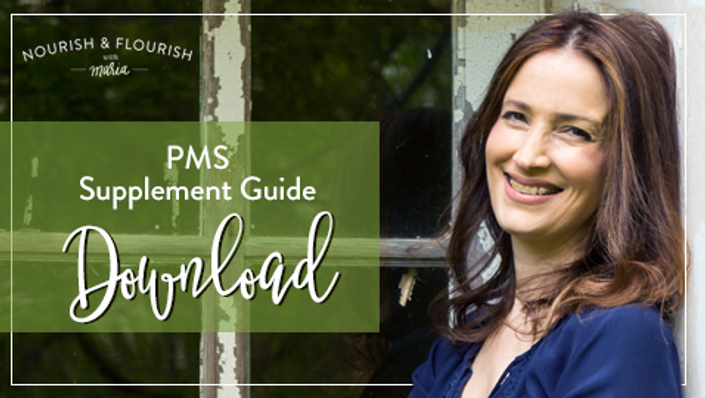 PMS Supplement Guide
The definitive guide to the very best <br> problem-solving PMS supplements
Tired of wasting money on supplements that don't do anything?
Overwhelmed by all the choices… and unsure which brands to pick that will work?
Help is on the way!

In my PMS Supplement Guide, you'll get the best of what women love about all of my programs—natural, safe alternatives that help you address symptoms that plague you when you have hormonal imbalances.
From acne, to low energy, to mood swings and more, you'll discover the right products that will bring you sustained relief.

Right now, you can get the PMS Supplement Guide to download right now for just $12
OTC Meds Are A Band-Aid Approach
If you take over-the-counter remedies for PMS and the stuff that comes with it such as headaches, blemishes, insomnia and digestive issues, you may also be disrupting your hormones and setting the stage for serious hormone imbalance.
And whether you are 18, 28 or 38 with PMS problems, if you don't get a handle on your health issues now, I'm here to tell you that your transition into menopause will likely be really challenging. Now, I know you think menopause is a million miles away, but believe me, if you've got hormone problems now, they don't just go away when you hit your 50s. They get worse. The time to act is now!
This is what I've seen with hundreds of women, many of who have been doing something as "normal" as taking ibuprofen, only to later discover that it's mucking up their liver and causing hormone issues.
The reality? Symptoms such as cramps, headaches, skin issues, and weight gain are most certainly not a normal part of being a woman.
But they are a normal reality when you are unknowingly harming your body and throwing off your delicate female hormone system.
Drugs should always be a last resort....an entire world of healing and repair exists through food, lifestyle and targeted supplements.
Stop Wasting Money
While eating the right foods will reset your hormones, you can correct imbalances even faster with the right supplements. But these aren't the quick-fix products that are typically recommended. This is about fixing your beautiful body the natural way.
This is what I do with all my clients in my Break Up with PMS program, and because this is one of the most popular parts of the program, I decided to package up all the best information in one place.
In The PMS Supplement Guide you learn how to:
Soothe cramps without stressing your liver
Avoid yeast infections by ditching "remedies" that do more harm than good
Get almost instant PMS relief with this little-known herb
Stay super-focused and alert without the coffee jitters
Sleep like a baby without relying on prescription meds
And more...
The key is in using remedies that address the root causes of your symptoms.
My personal "supplement cabinet" contains a collection of supplements and herbs that are powerful aids in healing, with no nasty side effects.
Now you can copy what I've done and how I help my clients on a daily basis!
Your Instructor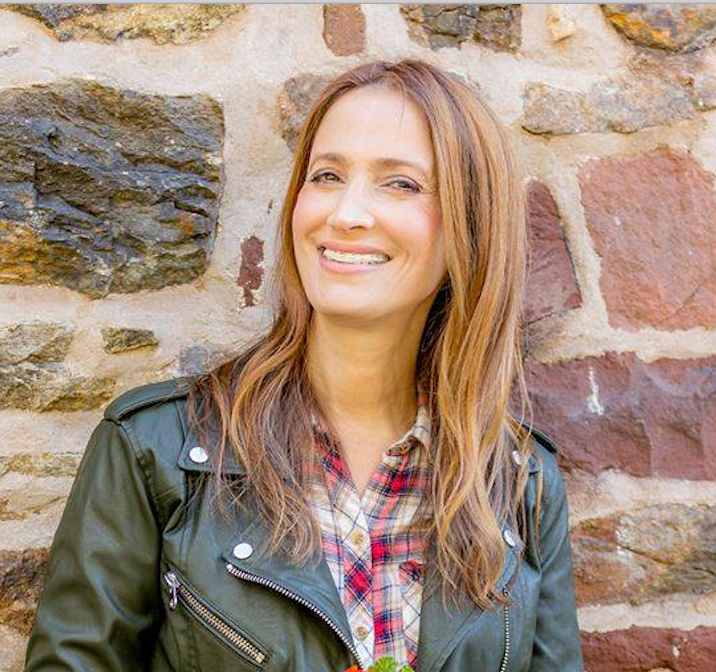 Maria Claps is a certified health coach with advanced training in functional medicine hormone balance for women. She works with women 1:1 and in group programs all over the world in order to help them balance their hormones.
Her training includes:
Graduate of the Institute for Integrative Nutrition

Functional Diagnostic Nutrition Practitioner Certification Program

The Hormone Cure Practitioner Program with Dr. Sara Gottfried

3rd Age Women's Health Certification (UK based )

Nutritious Life Certification with Keri Glassman, RD

Menopause Method Course for Physicians with Dr. Daved Rosensweet

Mentorship with hormone scholar Dr. Lindsey Berkson
Before you think that your PMS is a lost cause....read this...
Do you eat well, exercise and chug down green drinks? Yeah, I did too....and I still had horrible PMS.
I know you try to do the best you can. And yet you still suffer… a lot.

Would you believe that I too thought I was doing everything right? Turns out, I wasn't.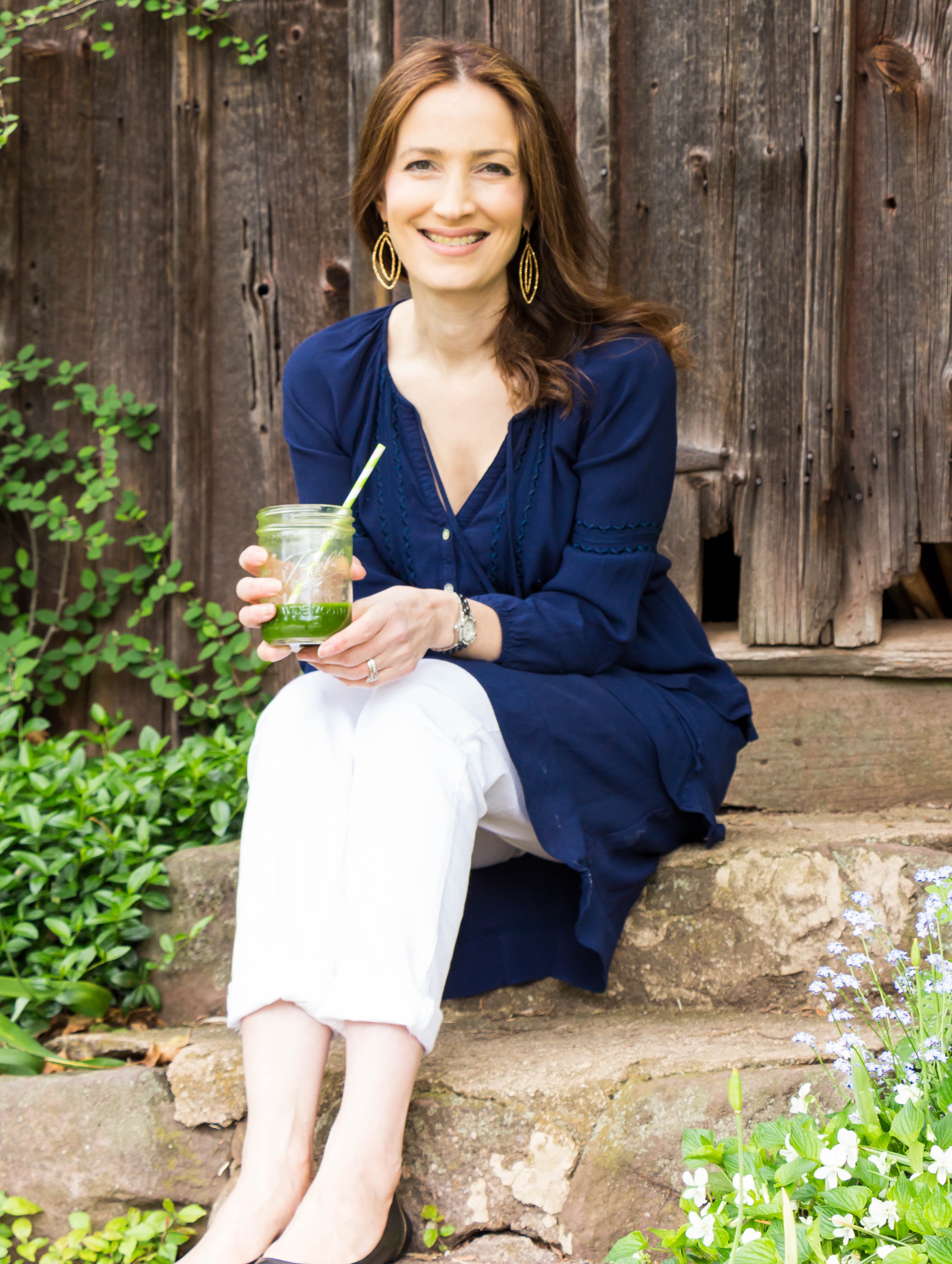 Wherever you are in your health at the moment, there is always room for improvement.

You don't have to live with PMS. You can get better. You can eradicate that week of feeling that you live in a nightmare from every month of your life. You can feel in control again and stop living in fear of being hit by the overwhelming bout of stress, tension and sadness as your period approaches.
The PMS Supplement Guide will show you some nifty little things that you can take to get you started on the path to breaking up with PMS. If I can do it, anyone can.
xo,
Maria Claps